3 Pool & Spa Coupons in Saint Petersburg
Learn More...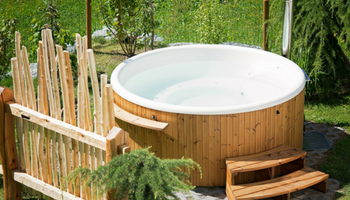 Hot Tubs: The Perfect Centerpiece for Outdoor Living
Outdoor rooms — deck or patio-type creations providing a comfort­able environment for relaxation, casual entertaining, and just plain enjoying the fresh air — are once again a topic of conversation. Since a hot tub offers the ultimate in outdoor relaxation, it makes the perfect centerpiece for this kind of space.
Read More
See All Pool & Spa Articles